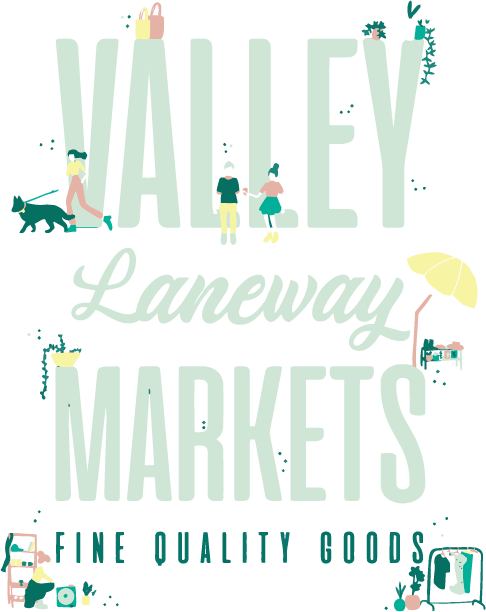 WHAT'S ON AT OUR NEXT MARKET?
Back by popular demand!  Clear your calendar and swing by this October to the Valley
Laneway Markets to get your fix of fashion – pre-loved, vintage, upcycled and
handmade originals… READ MORE
The Valley Laneway Markets provide a unique central location for market retailers to do business in an urban atmosphere, nestled among heritage buildings with emphasis on local design that's a cut above. We are committed to supporting and encouraging our market traders who will complement the Lanes Fortitude Valley's creative and independent businesses.
The Valley Laneway Artisan and Design Markets (1st Saturday of every month) will be part of an already diverse, integrated and inspirational business community and environment that is The Lanes Fortitude Valley. This carefully curated market has an emphasis on quality and innovation with a particular focus on fresh design, as well as pre-loved clothing and goods.
Due to the popularity of the Valley Laneway Markets, we are now holding an additional, market date on the 3rd Saturday of each month. In addition we will be broadening our range of stall holders to include Plants, Providore and Pantry items.  We will now be offering a new range of artisans and stalls. These markets will satisfy plant and food lovers alike. From succulents to spices, begonias to bread, you'll find a perfectly eclectic mix of goods.
COVID19
We will be strictly adhering to government and health department advice during the operation of the markets.

Please observe the following:
Stay at home if unwell or have a cough, fever, sore throat, fatigue or shortness of breath.
If becoming unwell during the event please contact our information booth located at the Ann St end of the Brunswick St Mall
Maintaining physical distancing requirements is the individuals responsibility
Please do not to enter the Markets if you are unwell, have COVID-19 symptoms, have been overseas in the last 14 days, or have been in close contact with a confirmed case, or awaiting testing results.
The Valley Laneway Markets owners and Market Coordinators have the right to refuse entry and must insist that anyone with these symptoms must immediately leave the Market.
STALL HOLDERS
The Valley Laneway Markets have a range of products from our creative Brisbane community which have been curated by our very experienced Valley Laneway Market co-ordinators. At our markets we feature fashion, sustainable fashion, art, ceramics, skincare, plants, homewares, jewellery, accessories, and also a collection of our pre-loved fashion, pantry and providore goods.
TRADING GUIDELINES
The attached PDF outlines the Trading Guidelines for each stall holder. By booking and paying you have accepted trading guidelines attached.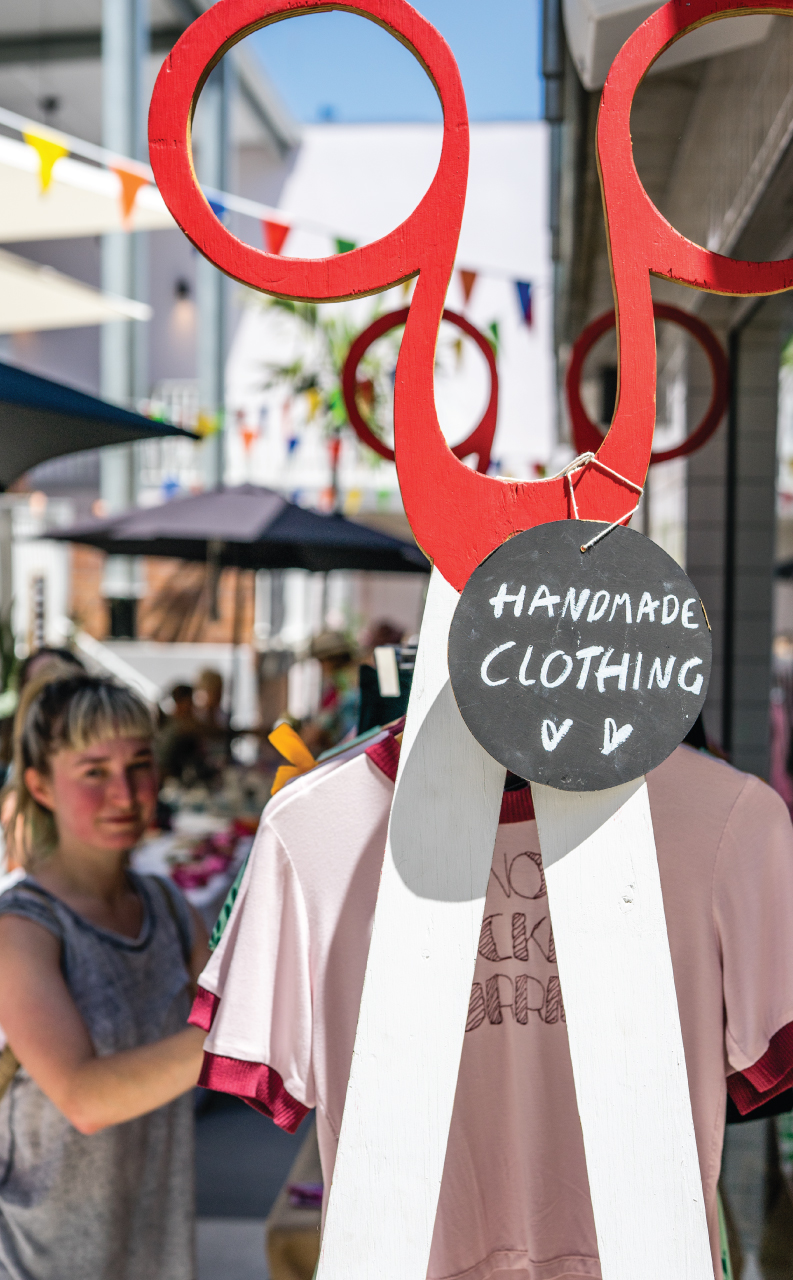 PRICING
Lanes – 1.8m x 1.0m (Without Table) – $40
Valley Mall – 2.4m x 2.4m (Includes Marquee only) – $40
Rack Sale – (BYO Rack) – $25
FAQ
Where can we load and unload on Market Day?
If your stall is located in:
California Lane – loading zone is located at the entrance of the lane at 22 McLachlan St
Winn Lane – loading zone is located at the entrance of Winn Lane at 5 Winn St
Bakery Lane – loading zone is located around the corner in Warner St
What Marketing do you provide?
We have a sponsored paid Facebook event we have paid for through the market season. In addition, we have paid and free relationships with various digital media agencies that promote our Markets.
We also post regular on all the individual laneway social media channels. The total combined following on Facebook is 11,000 and Instagram is 15,500. We also encourage our Laneway community to share across their social media.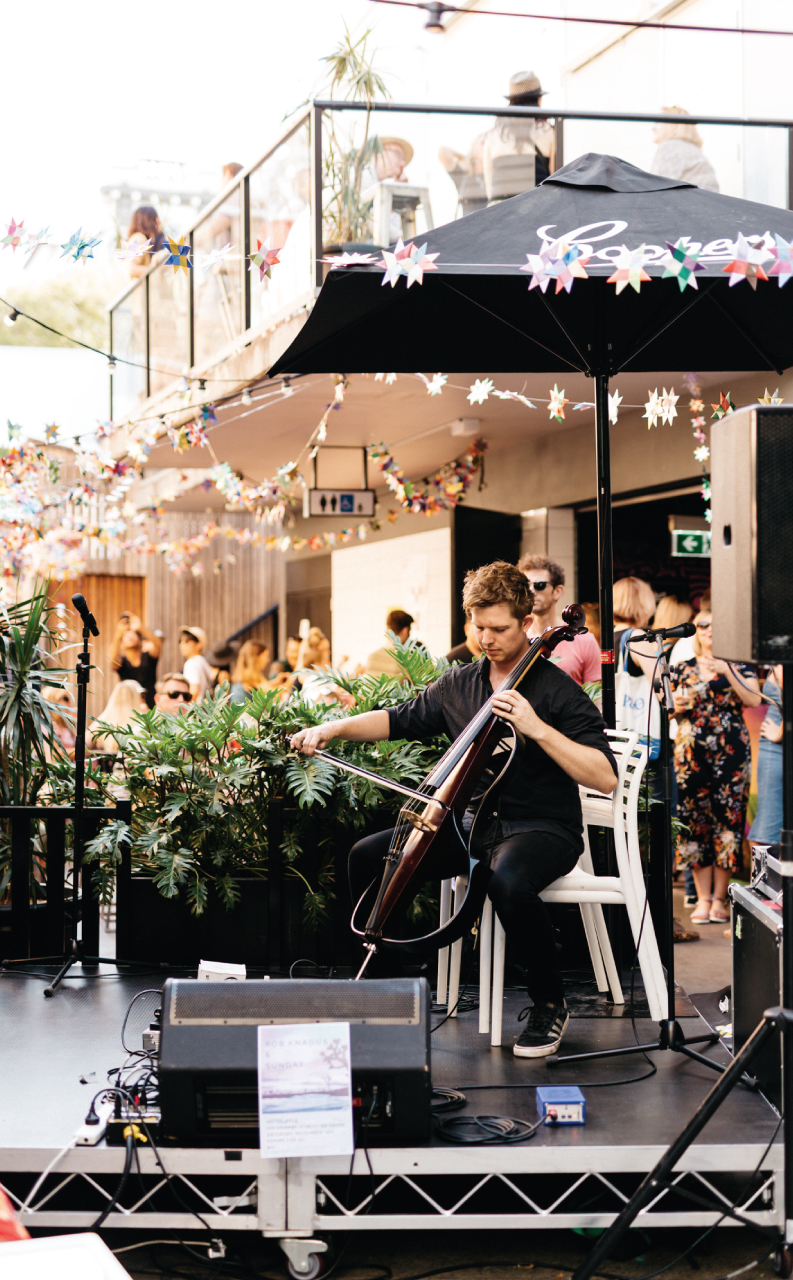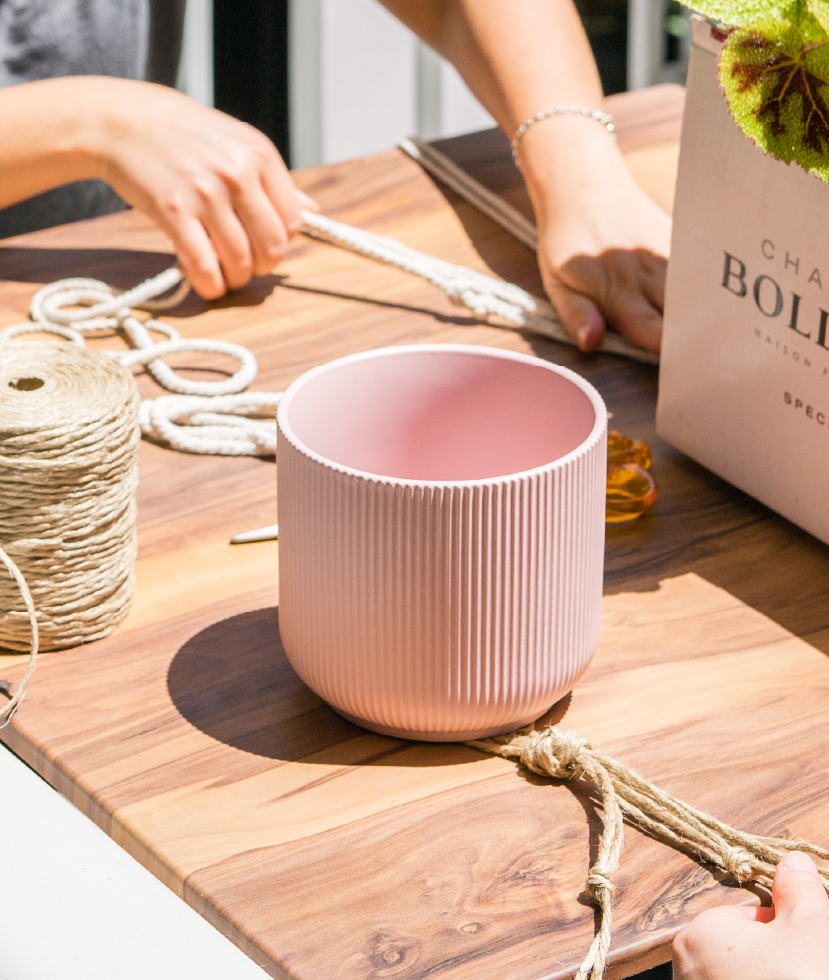 WORKSHOPS
If you have a special talent or skill and would love to teach a small group of people in the Valley Laneway Markets, we would love to hear from you.
TRADING GUIDELINES
The attached PDF outlines the terms and conditions for workshops. By booking and paying you have accepted the trading guidelines attached.
VIEW TO READ THE TRADING GUIDELINES
PRICING
Price upon application.
The fee will be based on the space required. The maximum fee will be no more than $45.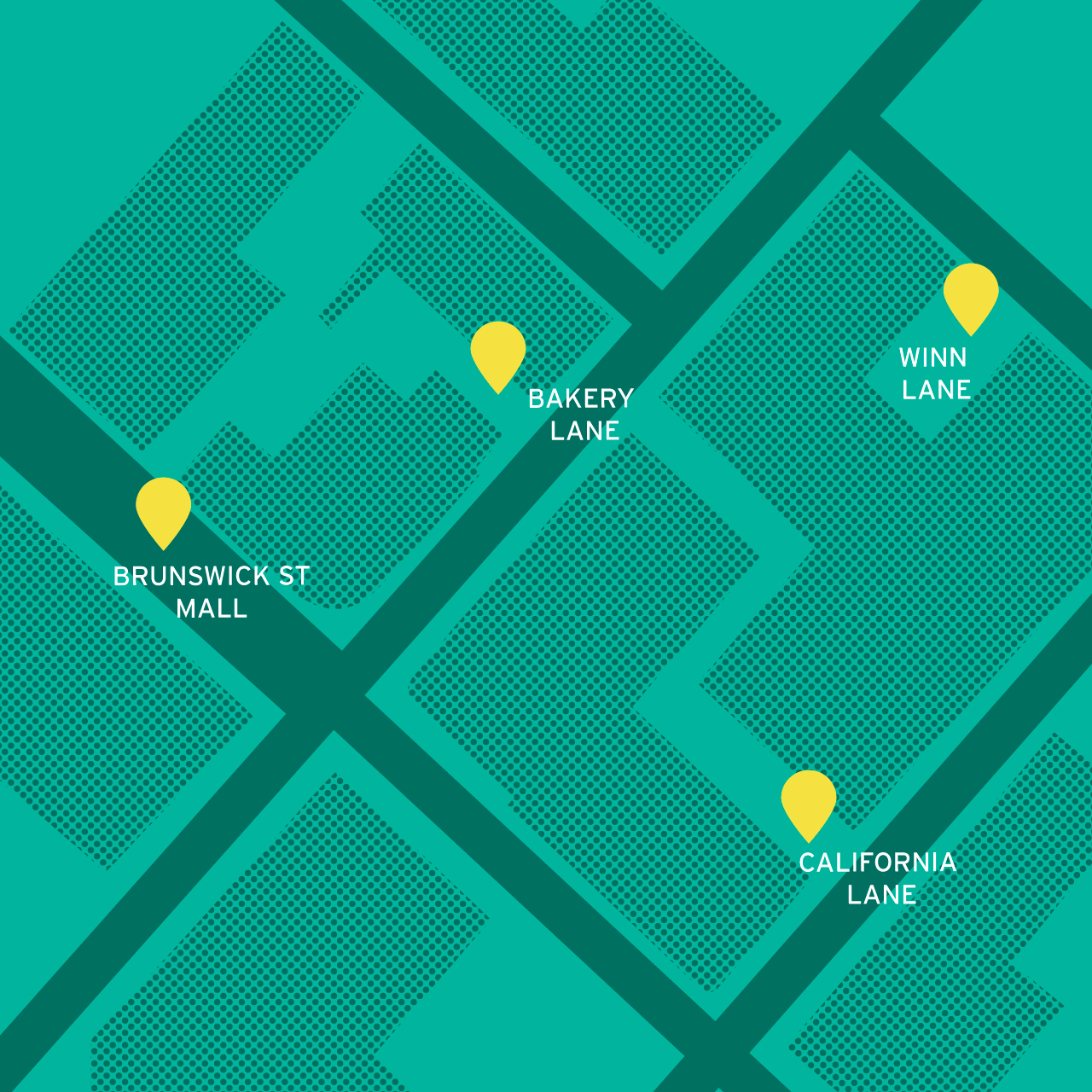 LOCATIONS
METERED STREET PARKING IS LOCATED IN THE SURROUNDING STREETS
WARNER STREET
BERWICK STREET
ALDEN STREET
MCLACHLAN STREET
ANN STREET
EARLY BIRD PARKING